If your online store sells physical goods, you've probably heard of private label products. However, the big question is whether it's the right eCommerce model for your business.
Today we'll find out exactly how private labeling works, explore its advantages as well as weak points and explore what private label products are currently trending in the market.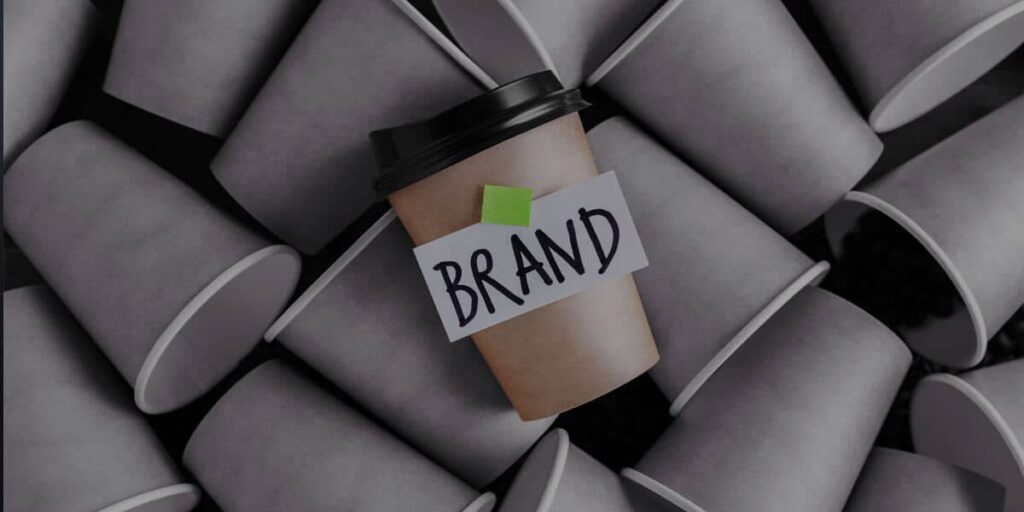 What are Private Label Products?
These are goods or services that have been designed by one company, then branded and sold by another.
As an online retailer, you contract a supplier or manufacturer to customize an existing product and sell it as your own brand.
According to a Nielsen Report, the private label categories will continue to grow in both emerging and developed markets. Private label products allow online sellers to target specific niches and can be great for drawing eCommerce customers and increasing brand loyalty.
Private Labeling vs Other eCommerce Models
If you're thinking about launching a private label business, it's vital to understand how it differs from other eCommerce models.
So, what other ways can you source products and sell online?
Let's dive in!
Manufacturing
This is where you design and manufacture a product from an innovative idea. The challenge is that you'll have to patent your products globally to protect the product from copycats and manufacturing is generally a very expensive process.
Dropshipping
Dropshipping is a great option when starting out in eCommerce. It involves selling generic products online so you don't have to buy any inventory. Instead, a third-party company stores and ships the products for you to customers. Your supplier will be paid once the order goes through.
Buying in wholesale
You could also opt to buy products at a wholesale price from other brands and resell them. You'll take care of storing and shipping the products to your customers or you can outsource the fulfillment part to an order fulfillment company. The advantage is that the brands may already be established and their products are validated.
White labeling
White labeling often gets confused with private labeling but they are a distinct difference between the two models. A white label product is usually sold to multiple retailers while a private label product is sold exclusively to only one retailer.
White label products are often the easiest way to get started selling online but the caveat is that it gets hard to differentiate your products from those of your competitors selling the same product with their personal branding.
Private labeling
Manufacturing costs can get quite expensive and wholesaling makes developing a brand challenging.
Similarly, unlike drop shipping, private labeling allows you to create a brand by customizing your products and stand out from competitors.
Unlike white labeling, you'll be able to work with your manufacturer and create a new variation that offers a unique value proposition to your potential customers.
How to Find Private Label Products
Now let's explore how you get started with private label products.
Brainstorm product ideas
Look through Amazon for new releases as well as their product listings. Social media can have a product idea that's going viral. IndieGoGo or Kickstarter could also provide some insights because inventors are always looking for new ways to pitch their products. Don't limit your search.
You might be wondering, what makes a good private label product when you're just starting out?
Not seasonal or saturated
Even though you're looking for a product that has demand, don't make your sale seasonal. You'll have to deal with dead inventory once the season ends. Avoid specializing in seasonal products such as Valentine's and Christmas gifts or winter clothes.
Opt for products with fewer regulations to cut through the red tape that makes selling them difficult. Goods like batteries, foodstuff, and toys are not easy to distribute and come with a lot of certifications and legal paperwork.
You should also tread wisely in the field of high-end electronics. Large brands tend
to dominate the market and the barrier entry is often so high.
Conduct market research
To help you determine if a private label product is worth selling, use Jungle Scout to assess the average reviews and reviews. You need to determine where you'll source your products by researching your manufacturers or suppliers.
Most private label retailers source products from China. A great place to look is Alibaba because it has the largest directory of Asian manufacturers. Ask for samples from three suppliers and use their response time, condition of the sample, and tracking status reports.
Product branding
Add your logo, make a few tweaks to create your unique offerings, and provide the best packaging to stand out from your competitors.
How to Sell Private Label Products
One way to start selling your private label products online is through Amazon's FBA program. The exact steps you'll use include:
Finding a profitable product to sell on Amazon
Creating an Amazon product listing
Optimize your listings to boost conversions
Gathering reviews for your private label products
Running Amazon Sponsored Product ads
If you're selling your private label products through Shopify, this is how you build your private label brand.
Setup your Shopify store as potential customers will build perceptions based on how it looks. Consider hiring a designer who is a Shopify expert. This doesn't have to be an expensive affair, leverage Fiverr.
Setup Instagram, Facebook, and Youtube pages for social media marketing. Make sure your messages and images are aligned with your brand identity.
Optimize your Shopify store to increase conversions through your product pages, call to action, product photos, and add variants.
When it comes to setting prices, keep the price within 20% of the average sales price of your competitors. This ensures that you won't set the price too low to make a profit or too high that you slow down conversion rates.
Determine your fulfillment strategy
Once you get the right private label product, the ideal manufacturer, and where to sell, the next step is to find out how the products will reach your customers. There are a variety of ways to fulfill your orders. You can take care of shipping by yourself, rely on Amazon's fulfillment or use a third-party fulfillment center.
The biggest setback with fulfillment by Amazon (FBA) is comingling. This is where your products are sorted together with similar items from other retailers. Chances are that the product that gets to your customer might end up not being yours.
Furthermore, Amazon's FBA has a long list of requirements that it's hard to keep up. NextSmartShip offers FBA Prep services to help you ensure you meet Amazon's different product specifications and that your products are "ready to be fulfilled" by FBA.
Private Label Products: Pros and Cons
Just like any other product in the market, private label products come with their fair share of advantages and disadvantages.
| | |
| --- | --- |
| Pros | Cons |
| Saves you money on design and manufacturing products | Dependent on manufacturers |
| Ability to customize products | Upfront costs can be quite high |
| Control over both pricing and branding | |
| Ability to cater to changing market needs by targeting niche products | |
Trending Private Label Products to Try Out
Below are some of the hottest and ideal private label products in the market right now.
Headscarves
Water bottles
Yoga accessories
Teeth whitening products
Athleisure products
Essential oils
Terrariums
Smart backpacks
Eco-friendly bags
Party games
Phone accessories
You Can Do This!
Whether you're selling through Shopify or Amazon FBA, making six or eight figures selling private label products doesn't have to be challenging.
It's important to do your due diligence and take your time to choose a winning private label product. Be careful when choosing a manufacturer by using samples to gauge if they can be reliable and trustworthy.
Get Custom Solutions