Become A Part of the
NextSmartShip Family
Our goal is to help startups and small businesses achieve success through our innovative software, structure and community.
If you are creative, think critically and strive to achieve in a rapidly evolving world, NextSmartShip will fit like a glove.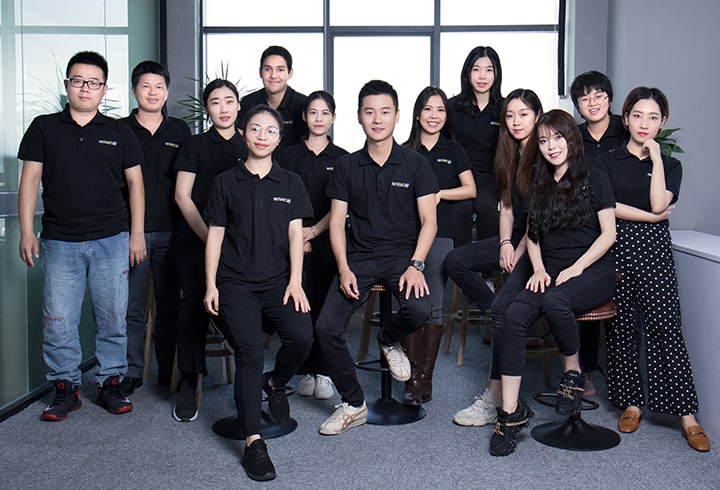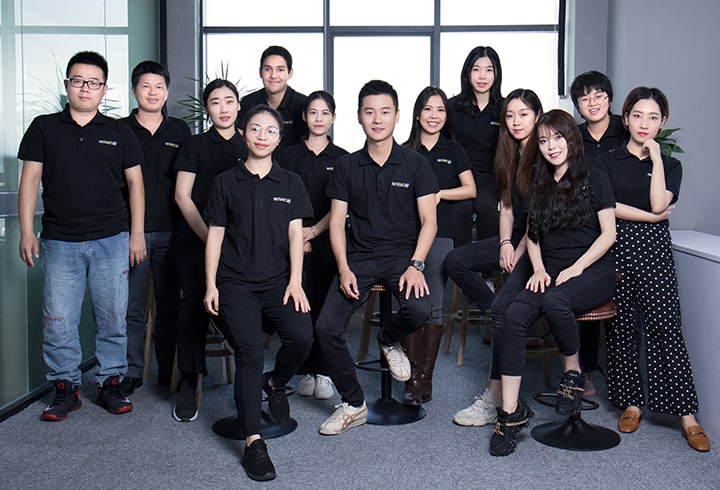 NextSmartShip's team is made up of passionate individuals who are mentally agile and rise to all challenges. From many different backgrounds but sharing a drive to excellence; for our customers, community and the world. Be a part of something special.
MAIN RESPONSIBILITIES:
Develop and implement sales strategies that help our sales team meet desired company objectives.
Assist sales team in achieving set period sales goals as set by management.
Drive sales growth through client acquisition in company dictated territories.
Collect and analyze sales and market data in order to create strategies for utilization to gain market share our industry.
Provide excellent customer service and be an example for every team member within each interaction you have with our customers.
Build relationships and trust with customer accounts through open and honest communication.
MINIMUM REQUIREMENTS:
Bachelor's degree in a relevant field.
3 years sales experience is preferred with a proven track record.
Ability to self-motivate and lead the pace in our fast-paced environment.
Friendly and team-oriented with and outgoing demeanor is a plus.
Fluent in English (written and spoken).
Apply Now
The Customer Service Representative (CSR) is the primary point of contact for our clients. They are responsible for managing accounts and tracking processed orders through our warehouse management system. Presenting a good face for the company is the primary directive for our CSR teammates; you'll be creating lasting relationship between NextSmartShip and our clients.
MAIN RESPONSIBILITIES:
Receive, analyze and follow up on inquiries, comments and questions from clients.
Using critical thinking and empathy to guide customer experience with our products and services.
Assist in tracking of shipments for clients and other logistic-related tasks as needed.
Prepares analytics reports through warehouse management system for management upon request.
MINIMUM REQUIREMENTS:
2-5 years of customer service experience in a fast-paced environment with frequent deadlines is required.
Background in sales, production or supply chain management a plus.
Be positive and have a "customer first" attitude!
High School diploma (or equivalent) required.
Fluency in english required.
Proficiency with Microsoft Office Suite required.
Apply Now
This internship requires you to come on site in Shenzhen, China
The Customer Service Looking to learn about online marketing strategy in real world scenarios? Want to take what you learned and see how it really works? Put that degree to good use with an internship for NextSmartShip! We're looking an exemplary intern to join our close-knit team. We are eager to share our knowledge and experiences with the right student or recent graduate and are looking for the next generation of leaders and achievers to help bring some energy to our ranks as well!
What you'll learn:
Why a 'Call to Action' is the most important thing in an online marketer's toolbox.
Applications for SEO (search engine optimization) and SEM (search engine marketing) techniques like keyword research, meta tags, content marketing, pay-per-click management and landing page optimization.
How to use key online metrics interfaces, like Google Analytics, Google Search Console, Google Ads, Microsoft Advertising and more to prepare meaningful, actionable reports.
Best practices for using content management systems and website platforms like WordPress.
The difference between being on social media and using social media for marketing in a results-oriented way for the B2B industry.
How to create newsletters using HubSpot and MailChimp.
The differences between B2B and B2C marketing as well as the best practices of B2B marketing.
How to master niche industries and overcome the challenges of competing companies that offer similar fulfillment services.
Why attention to detail is so important.
How to develop practical skills for succees in a B2B online marketing and professional environments.
Multiple disciplines and roles from website management to supply chain logistics. Get a top down view of the inner workings of a large company.
What it's like to work with a strong team of people sharing a common cause and goal.
Please provide your resume and a cover letter that grabs us by the collar and demands our attention on why you deserve to be a part of our team!
MINIMUM REQUIREMENTS:
Job Type: Full-time, Internship
Education: Bachelor's in relevant field (Marketing, Economics etc.) with verifiable course work in Marketing.
Language: English (Fluent, Required)
Ability to Work in Location: Shenzhen, China
Apply Now
We understand the importance approaching each work integrally and believe
in the power of simple and easy communication.