Reduction on
Fulfillment Cost
Hear from Our Awesome Customers

Nextsmartship has allowed my company HYPR Carry to send over 20k units in 8 months all around the world. They have had great communication and a lot of options for shipping for each location.
Richard Lee 
Co-founder of Hyprcarry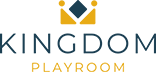 Since switching to NextSmartShip from the previous 3PL, we save 40% shipping costs on comparable orders. What I really like about NextSmartShip is you can choose from several different couriers where my previous 3pl didn't have that option
Jenny Chen
Solopreneur, Founder &Designer

Started art puzzle business 6 months ago, choose Nextsmartship for global fulfillment. Account manager Irene was attentive, responsive, and instrumental. Amazing service team.
Paris Z
Founder of Palette Puzzles
4th Anniversary Special Offers
Two Months of Storage at Zero Cost
Our storage is equipped with cutting-edge warehouse automation, ensuring optimal efficiency.
Our warehouses are strategically located in key regions: China, USA, UK, Australia, Canada, Czech and Japan.
Reach 190+ countries effortlessly, avoid any distances and customs issues.
Enjoy two months of free storage, then we charge by remaining CBM after 2 months.
15% OFF Shipping: Jump on the Savings Train!
Thanks to our extensive network of 100+ shipping channels, we proudly provide the most competitive prices that are 15% cheaper than others on the market.
We offer 3 shipping options:
Fast Dedicated line: Cost-effective with competitive delivery speed.
Economic: The most budget-friendly shipping choice.
Express: The quickest shipping option with the shortest delivery time.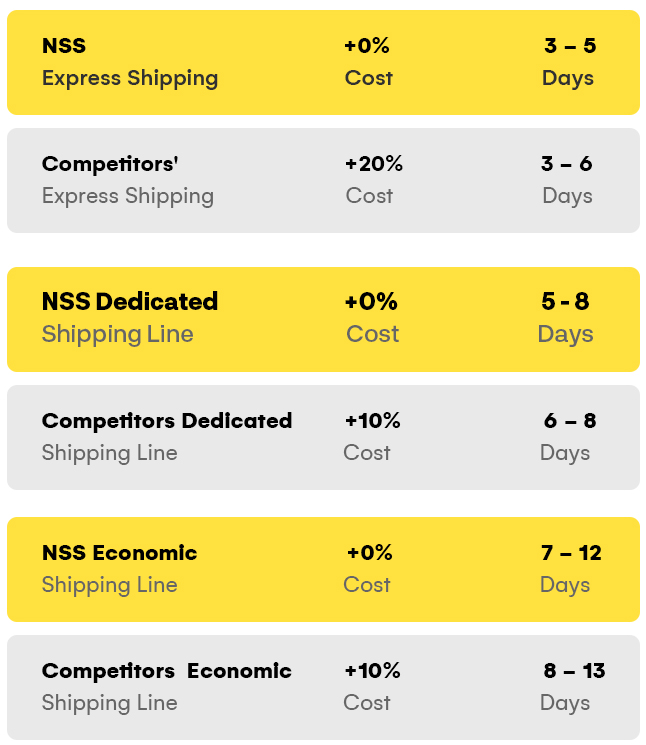 Enhance Your Customer's Experience
Regardless of your business's size, we can assist with brand awareness without requiring a MOQ.
Customized/ Green Packaging: We can print your logo on the internal/ external packages and use eco-friendly packaging materials.
Product Photography: Elevate your online presence with our product photography services to attract customers.
Marketing inserts: Brochures, gift cards, thank you cards, etc.
Free trial: To check eligibility and explore the option of receiving 100 thank you cards as marketing inserts, kindly reach out to our sales team.
Upgraded Pricing Structure
In comparison to other providers, our pricing structure is simple and clear, no hidden fees,
so you know exactly what you are paying for.
Free + unlimited integrations
2 months free, charge by remaining CBM after 2 months
NSS China Warehouse:

$0.5 first pick, $0.1/ additional pick


NSS Overseas Warehouse:

First 3 picks free, $0.34/ additional pick
Free for standard packing material
Additonal charge for custom packaging
Based on destination, weight, dimensions, shipping service… Anniversary deals providing now, contact fulfillment advisors for more details
Charge according to your needs
Powerful System & Reliable Support
With our self-developed OMS, you can manage your orders efficiently, easily track shipments, and gain valuable insights to make data-driven decisions.
We offer round-the-clock customer service with real team members, ensuring that you receive personalized assistance at any time of the day and not just automated responses.
Growing your
Business Today
How to take advantage of these exciting offers?
It's simple!
Get a custom solution tailored to your specific needs by filling out our form, and our dedicated sales team will guide you through the process, ensuring you make the most of our anniversary deals.
Don't miss out,
secure your exclusive benefits today!
Request Fulfillment Pricing
Happy 4th Anniversary
with NextSmartShip!